G4 GS 3 Axis Handheld Gimbal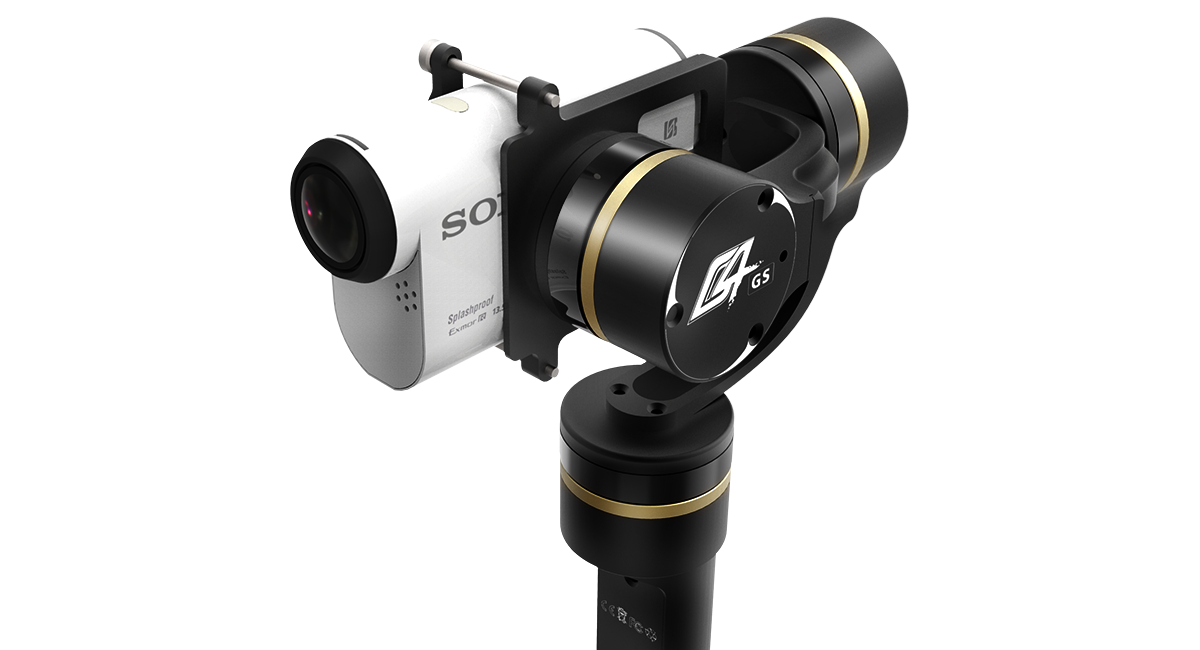 G4 platform with fundamental improvements.
Perfect companion for your Sony action cameras.
Redesigned exterior to support the AS series cameras' physical dimensions.
New processing engine designed to accurately detect the AS series camera' center of gravity.
The Ever-Evolving Handheld Gimbal
As the successor to the G3 series, the Feiyu G4 Handheld Gimbal incorporates state-of-the-art 3 axis stabilization
technology into a finely constructed body made with aircraft-grade aluminum and brushless motors. Regular firmware
updates ensures the gimbal continues to evolve along with its users. The Feiyu G4 is the perfect tool for
videographers demanding high quality stabilized footage.
Synergy Between Power and Accuracy
The Feiyu G4 GS utilizes brushless motors to provide camera stabilization.
All movements are being carefully analyzed and full-axis compensation is being made in real-time.
No matter how extreme your action may be, the Feiyu G4 got you covered from every angle.
Unparalleled Performance
Deeply integrated design provides advanced stabilization while keeping the Feiyu G4
as portable as possible. Taking stabilized footage has never been easier.
Improved Compatibility
Compatible with Sony FDR-X1000V and AS series sports cameras. The Feiyu G4 GS can also
provide power to the camera through an optional power cable. Increase
the usage time with optional extended battery pack.
Maximizing Usability
Ease-of-use is the key to a successful user interface. A single-button control scheme presents an elegant way
to switch between all operating modes while holding the gimbal in one hand.
Meticulously Crafted
Made With Premium Material.
Rivals the construction of high-end smartphones.
Advanced Brushless Motor
Lightweight brushless motor combined with improved processing engine allows the Mini3D
to measure static/active movements in ±0.01° deviation.
Tilting Angle: - 90° ~ + 45°
Rolling Angle: - 45° ~ + 45°
Panning Angle: - 120° ~ + 135°
Three Unique Operating Modes
There is always one that fits you
Heading Follow Mode
Camera Pitch and Roll Angles remain constant,
heading follows the handheld position.
Heading And Pitch Follow Mode
Camera Roll Angle remains constant.
Heading and Pitch follow the handheld position.
Lock Mode
Heading, Pitch and Roll are all
locked to point at one position.
Expansion interface rod
to extend range of use
The use of extension rod enables mobile phones
to take shots well beyond arms length.
Easy to use, it adds big cost production value
compared to normal hand held operation.
Increase the usage time with optional extended battery pack