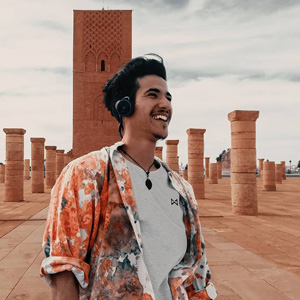 Aissa Ait Lchou
I'm Aissa Ait Lchou, Video creator and Photographer, I really enjoy creating content that helps other creators create a higher level that I have experienced more than 5 years.
Having worked with multiple high profile brands and hundreds of individual clients from all over the world. filmming more than 40 video commercial worked as DP in a production company, providing proposal designs and layouts for advertisement production
I have a deep understanding of the growing power of video/photo in today's world. and this is some awards that I won :
- winning of An allergic video against the spread of the Corona virus in the university campus.
- Hidden Gem Award
- Top Shot Award 21
- Spring 21 Award
- Legendary Award
- Winter Award 2020
- Fall Award 2020
- Celebrity Award
- Contest Finalist in Drone Lovers Photo Contest
filming more than 40 video commercial and short movies I also worked as DP in a production company, providing proposal designs and layouts for advertisement production